ARCHITECTURAL CABINETS


THE ARCHITECTURAL CABINETS ARE PART OF THE BUSINESS FURNITURE SERIES. NORMALLY BORING OFFICE CABINETS ARE USED AS BLANK CANVASSES.
EVERY PATTERN IS HANDDRAWN AND DESIGNED FOR THAT PARTICULAR PIECE AND THUS ELEVATING THEM TO A TOTALLY NEW DESIGN. AFTER THE DRAWING, ALL THE PIECES GOT A THICK LAYER OF CLEAR RESIN TO PRESERVE THE FRAGILE DRAWING. THE END RESULT IS A NOT SO BORING PIECE OF FURNITURE. A HOMMAGE TO FORNASETTI.

THE CABINETS ARE MADE ON ORDER.

---
ARCHITECTURAL CABINET NO. 1
---
ARCHITECTURAL CABINET NO. 2
---
ARCHITECTURAL CABINET NO. 3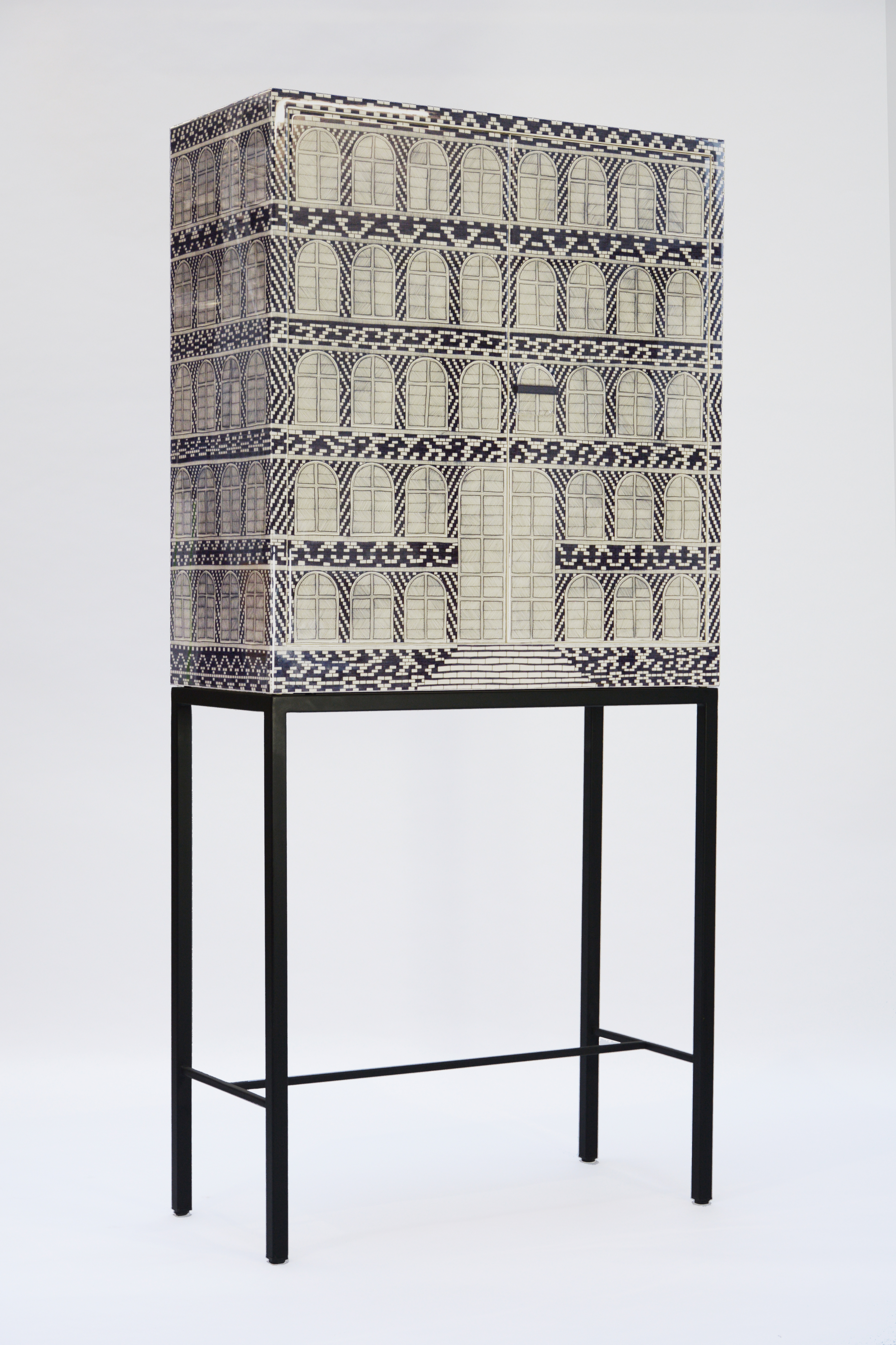 ---
ARCHITECTURAL CABINET NO. 4
---
ARCHITECTURAL CABINET NO. 5